I just completed this game yesterday and I have to say it's definitely the best PSP game I've played so far. It's actually the only PSP game I've ever completed too; the rest only held my interest for so long.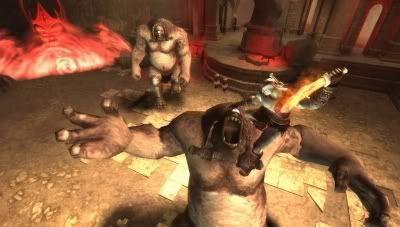 God of War's strength lies in the way it manages to mimic its PS2 bigger brothers almost flawlessly. With the exception of using the right analogue stick to dodge (you now have to hold L and R and use the left stick) the controls are exactly the same, both button-wise and also with the moves Kratos is able to pull off. Magic is handled slightly differently too but it works fine.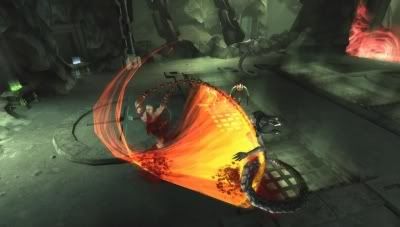 The story was probably the weakest part of the game for me, especially in comparison to the previous instalments. Anyone who has played the first God of War will know all about the twist in Kratos' dark past, and given that this game is a prequel I was expecting it to focus on that some more. I was a little disappointed to find what is essentially a completely unrelated 'mission' given by the gods. The Elysian Fields scene near the end was very touching but this is the only point in the game where the story has an relevance to Kratos as a person.
But in all fairness, while God of War's narrative has always been above average it's really not the reason I play the games (and I'm sure many others would agree). The gameplay is spot on with responsive controls and superb animation, sound and level design. If you own a PSP and are remotely interested in action games I couldn't recommend God of War: Chains of Olympus more.